FOR IMMEDIATE RELEASE
Tuesday, September 3rd, 2019
NBC Sports Gold to Launch on Xfinity X1 and Xfinity Flex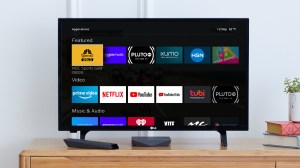 X1 and Flex Customers Can Say "NBC Sports Gold" into the Xfinity Voice Remote to Access PGA TOUR, Premier League, Motorsports, Cycling & More NBC Sports Gold Subscription Content on the TV
Click HERE to Purchase Your NBC Sports Gold Subscription for X1
STAMFORD, Conn. – September 3, 2019 – NBC Sports Group announced today that NBC Sports Gold – NBC Sports Group's direct-to-consumer live streaming product featuring events and other programming from the PGA TOUR, Premier League, INDYCAR, Tour de France, and much more – will be rolling out today over the Internet on Comcast's Xfinity X1 and Xfinity Flex platforms, expanding NBC Sports Gold's reach to millions more sports fans.
"We are thrilled to announce the launch of NBC Sports Gold on Xfinity X1 and Xfinity Flex, as it will expand our reach to new audiences and continue to make our extensive collection of live sports and content more accessible to even more fans," said Portia Archer, VP, Direct-to-Consumer Services, NBC Sports. "Streaming your favorite sports is now easier than ever for NBC Sports Gold subscribers with Xfinity X1 and Flex."
"We're excited to give Xfinity X1 and Xfinity Flex customers access to even more live sports and events right on the TV with the launch of NBC Sports Gold's premium slate of programming," said Nancy Spears, Vice President, Business Operations and Strategy, Comcast Cable. "We are focused on providing seamless, easy access to all of the programming our customers care about in one place, and NBC Sports Gold is a great complement to the sports programming already available across Xfinity platforms."
NBC Sports Gold currently provides 15 separate subscriptions in the U.S. available to Xfinity customers, and offers sports fans across the nation unprecedented commercial-free coverage of live and on-demand events not available anywhere else. Xfinity customers can easily launch NBC Sports Gold and access any subscriptions purchased by saying "NBC Sports Gold" into the Xfinity Voice Remote, or by finding NBC Sports Gold in the Apps menu on X1 and Flex, Comcast's recently launched service for Internet-only customers that enables them to enjoy many of their favorite streaming entertainment experiences on the big screen, while also offering them a TV-connected device to manage their digital home.
NBC Sports Gold is powered by Playmaker Media, NBC Sports Digital's technology service which provides end-to-end support for companies in need of best-in-class live streaming and video on demand solutions.
Once subscribed, X1 and Flex customers can access NBC Sports Gold's wide variety of passes on the TV, including:
ABOUT NBC SPORTS GOLD
NBC Sports Gold is NBC Sports' direct-to-consumer live streaming product that provides sports fans with access to exclusive premium sports events and content, live and on-demand, at an affordable price. Launched in 2016 with a single cycling product, NBC Sports Gold currently offers 17 individual sports "passes" – twelve domestic (PGA TOUR LIVE, Premier League, Premier League Match Day, INDYCAR, Cycling, Track & Field, Premier Lacrosse League, Speed Skating, Rugby, Rugby World Cup, Supercross, and Snow, consisting of seven Olympic winter sports); two regional (Blazers and Philly); one combination (Supercross and Pro Motocross), two domestic and international (Figure Skating and Pro Motocross); and one international-only (Notre Dame Football). Find NBC Sports Gold in the NBC Sports app available on Apple iOS & tvOS, Android, Android TV, Amazon Fire TV, Roku, Chromecast and NBCSportsGold.com, and also on Xfinity X1 and Flex.
–NBC SPORTS GROUP–