FOR IMMEDIATE RELEASE
Thursday, July 14th, 2016
NBC OLYMPICS FEATURES NEW KATY PERRY ANTHEM "RISE"
Song to Serve as a Soundtrack for NBC Olympics' Promotion & Coverage of the Rio Games
"Rise" Available Exclusively on Apple Music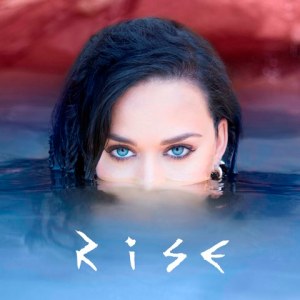 STAMFORD, Conn. – July 14, 2016 – "Rise," a new song composed and recorded by Katy Perry, will be used by NBC Olympics as an anthem leading up to and throughout the 2016 Rio Olympics, both parties announced today. "Rise" is available now exclusively for streaming at http://smarturl.it/KPriseAM and for download at http://smarturl.it/KPrise.
"This is a song that's been brewing inside me for years, that has finally come to the surface. I was inspired to finish it now, rather than save it for my next album, because now more than ever, there is a need for our world to unite," said Katy Perry. "I know that together we can rise above the fear – in our country, and around the world. I can't think of a better example than the Olympic athletes, as they gather in Rio with their strength and fearlessness, to remind us how we ALL can come together, with the resolve to be the best we can be. I hope this song can inspire us to heal, unite, and rise together. I am honored that NBC Olympics has chosen to use it as an anthem before and during the Rio Games."
"Rise" will be featured in promotional spots to run across NBCUniversal's broadcast, cable, digital, social, and radio platforms. NBC Olympics and Katy are also collaborating on an original "Rise" cinema spot that will be seen in more than 20,000 movie theaters beginning today.
"Rise" will be used by NBC Olympics' production team at strategic times during its 6,755 hours of Rio programming, including within NBC's primetime coverage on Friday, August 5, the night of the Opening Ceremony.
"We are thrilled to have Katy contribute such a powerful and inspiring song to our coverage of the Rio Games," said Jim Bell, Executive Producer, NBC Olympics. "Her music and message speak directly to the spirit of the Olympics and its athletes."
An extended version of the cinema spot will debut this morning on TODAY within the 8 a.m. ET hour, and then will be posted on NBCOlympics.com and many other NBCU digital platforms. "Rise" is an uplifting and inspirational song that touches on the Olympics' unique ability to unite the world.
Katy Perry is the largest-selling digital artist in history with more than 10 billion streams worldwide. She is the most-followed person worldwide on social media. Katy made her Capitol Records debut with 2008's One of the Boys and cemented her status as a global superstar with the follow-up album, Teenage Dream (2010). PRISM, her latest album, debuted at #1 on iTunes in 100 countries and has sold more than 11 million adjusted albums worldwide. With the singles "Firework" and "Dark Horse" each surpassing the 10 million threshold including song sales and streams, Katy is the first female artist to earn two RIAA Digital Single Diamond Awards. She played to a total of two million people on the sold-out, 151-date Prismatic World Tour and headlined the Super Bowl XLIX halftime show, which set a record as the most-watched Super Bowl halftime show ever.
The Opening Ceremony of the 2016 Rio Olympics will air on Friday, August 5, on NBC. Competition begins two days earlier on Wednesday, August 3, with women's soccer on NBCSN and USA Network, and the Games conclude on Sunday, August 21, with the Closing Ceremony on NBC.
About NBC Olympics
A division of NBC Sports Group, NBC Olympics is responsible for producing, programming and promoting NBCUniversal's Olympic coverage. It is renowned for its unsurpassed Olympic heritage, award-winning production, and ability to aggregate the largest audiences in U.S. television history. The 2012 London Olympics were watched by 217 million Americans across the networks of NBCUniversal, making it the most-watched event in U.S. television history.
–NBC OLYMPICS–