FOR IMMEDIATE RELEASE
Friday, June 24th, 2016
BYTES: NBC OLYMPICS SOCIAL MEDIA SURROUNDS THE OLYMPIC TRIALS
NBC SPORTS DIGITAL "BYTES"
June 24, 2016 – Vol. 92
NBC Sports Digital "Bytes" is a collection of highlights, information and metrics for NBC Sports Digital properties. Previous editions can be found on NBCSportsGroupPressbox.com.
NBC Sports Social Media Surrounds the Olympic Trials
With the swimming, diving and men's gymnastics Olympic Trials taking place this weekend, and track and field beginning next week, NBC Olympics' social media channels will take fans behind-the-scenes with exclusive content and real-time highlights.
The accounts will include content spanning across the country, with swimming taking place in Omaha, Neb., men's gymnastics in St. Louis, Mo., diving in Indianapolis, Ind., track and field in Eugene, Ore., and women's gymnastics in San Jose, Calif.
NBC Olympics began its Olympic Trials social media roll-out this week at the diving Trials in Indianapolis, Ind., with highlight videos garnering more than 1.7 million views and reaching more than 5 million people on Facebook.
Comprehensive coverage includes:
SNAPCHAT: A dedicated Snapchat story on each Olympic Trials, and the NBC Olympics Snapchat account will bring fans up-close to the action and behind-the-scenes;
FACEBOOK: Video highlights, exclusive interviews and Facebook LIVES with our commentary team on the NBC Olympics Facebook page;
INSTAGRAM: Custom images and highlights on the @nbcolympics account;
TWITTER: The latest news and buzz from the Trials on the @nbcolympics handle.
During a live broadcast window of the event, NBC Olympics' on-site content creator will provide fans with highlights, interviews, GIFs, and more.
NBC Olympics Launches Custom Olympic-Themed Emoji Keyboard Ahead of Rio Games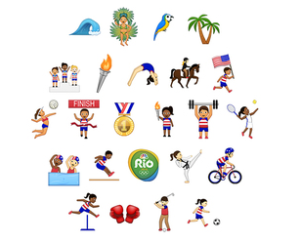 NBC Olympics has teamed up with SNAPS to create a custom 2016 Rio Olympic Games emoji keyboard. Fans can show their excitement and national pride throughout the Olympic Trials and Games with more than 60 special emojis and GIFs, and a shareable photo booth, complete with Rio stickers.
The 2016 Rio Olympic Games Keyboard is now available for download in the App Store for Apple devices, and Google Play for android devices.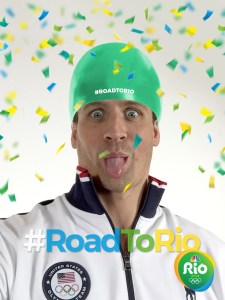 Ever Wonder? Ranks as NBC Sports Digital Shorts' Most-Trafficked Franchise
The Ever Wonder? digital video series has racked up more than 10 million video views to rank as NBC Sports Digital Shorts' most-trafficked franchise. The series takes some of the most compelling, odd facts about different aspects of the sports world and breaks them down for fans in 1-2 minute videos.
The top Ever Wonder? video, "Ever wonder? How far do soccer players run during a match?," has delivered more than 2.5 million views.
GolfNow Premieres New TV Campaign
Understanding golfers' passion and connection to the game provides the theme of GolfNow's  newest television campaign titled "I GolfNow." Beginning with a series of spots created for television (view here), the campaign also will extend to print, digital, outdoor, as well as events and social media.
ICYMI on NBC SportsWorld
In a winner-take-all game, would you rather have LeBron James or Michael Jordan on your side? Joe Posnanski examines that question here.
Jessica Camerato profiles Baylor basketball star Taurean Prince, and the hardships and struggles that he overcame to reach the NBA Draft, here.
— NBC SPORTS DIGITAL —